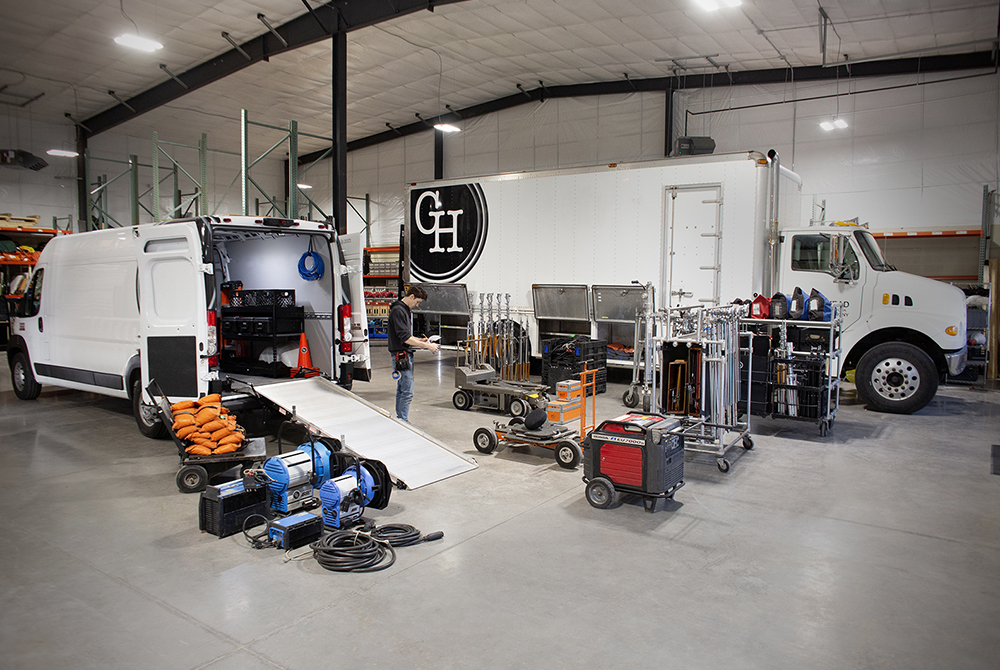 Western NY's Premier Production Gear Rentals
We are thrilled to announce that Gearhead has moved to a new spacious 7,000 square foot facility, designed to provide you with a seamless experience for all of your production gear rentals. Our new location features a two-bay warehouse, a dedicated camera checkout area and flexible shooting space, a kitchen, as well as rentable production office space.
Whether you're working on a small independent film or a large-scale commercial production, we have the production gear and expertise to help you succeed.
TWO DIVISIONS TO BETTER SERVE YOU!
Gear for Any Size Production
Our Camera Department boasts state-of-the-art cameras, lenses, and accessories. And, our knowledgeable technicians are available to assist you in selecting the perfect equipment for your project. The Gearhead Grip & Electric Department offers a wide range of grip and lighting equipment, including dollies, cranes, lighting and electrical gear, all of which are meticulously maintained and organized.
Our experienced staff is always ready to offer expert advice and support throughout your rental process. We are confident in our ability to provide you with the highest level of service and quality equipment to ensure the success of your production.