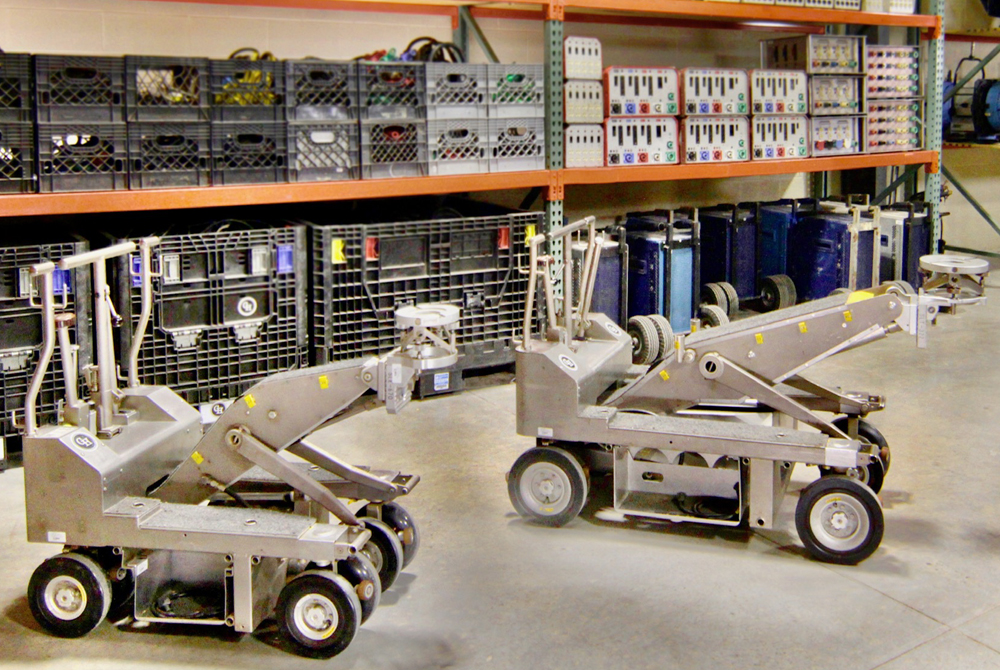 Grip & Electric Equipment
Everything You Need to Outfit Your Production
Gearhead Rentals provides top-notch grip and electric (G&E) gear to meet all your film, TV, and commercial production needs. We offer the latest and most reliable grip and electric equipment, making us your one-stop shop for all your grip, electrical, lighting, camera and production support rental requirements.
If you don't see what you're looking for – just call!
Grip and Electric Rental Packages
Our company specializes in providing rental packages for both Grip Gear and Electric Equipment. We offer a comprehensive range of grip gear, electrical power solutions, lighting, and camera and production support to cater to all of your production requirements. Our grip trucks and grip packages are thoughtfully designed to ensure that you have access to every piece of gear and electrical equipment you need, even those you may have overlooked during the planning stage.
Rigging Equipment, Electrical, Lighting, Camera and Production Support – we have it all
With a fleet of grip trucks and a warehouse stocked with grip gear, generators, electrical cables, distribution, lights, cranes, jibs, sliders… you name it, we have it. And, we have extensive experience using all the equipment we offer. Additionally, our knowledgeable and experienced staff are always ready to assist you in selecting the right equipment for your specific production needs.
We understand the importance of reliable and efficient equipment in the fast-paced world of production. We strive to provide you with gear that meets your needs and helps you achieve your production goals. With Gearhead, you'll have a seamless and efficient rental experience.
With Gearhead, you get a team with both expertise and direct experience. We understand the complexity of film and television production and have all the gear that it requires.