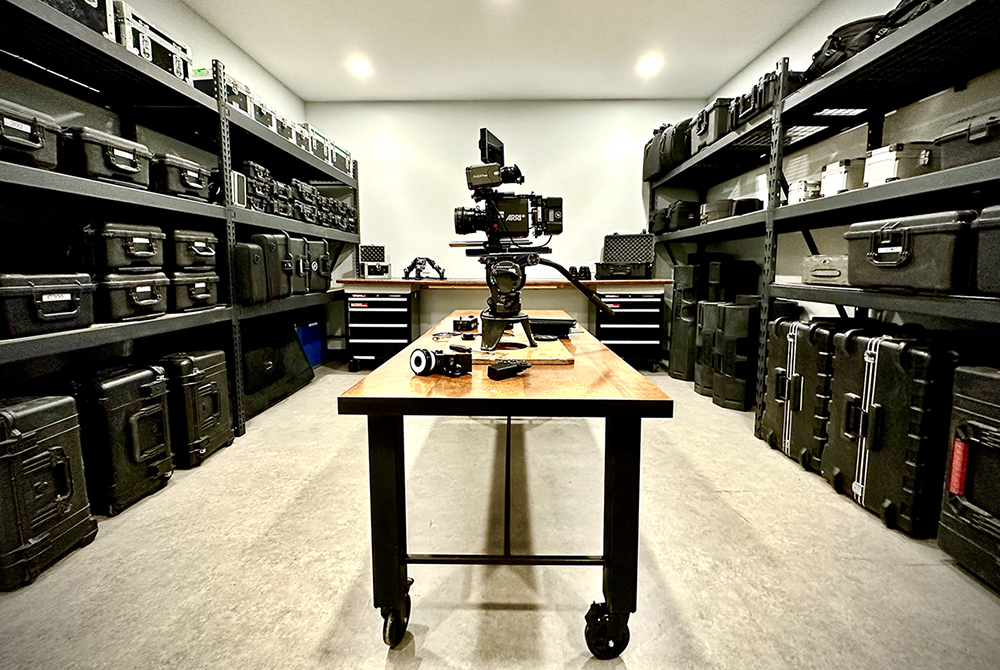 Cameras, Lenses, Filters, Batteries, Gimbals, and more!
We love cameras, and we have an extensive selection of professional camera rentals, as well as a wide array of camera gear and accessories in our Camera Department. From lenses to batteries, we have you covered. We carry Arri, Blackmagic, Canon, and Sony. In addition, we can source any camera make and model you need. Not sure exactly how you want to do your next camera build, just ask us – we are here to assist you in selecting the right gear to meet your production goals.
If you don't see what you're looking for – just call!
Camera Equipment Rentals
If you need to rent camera equipment, the Gearhead Camera Department is your go-to camera rental house in Upstate New York; it is your ultimate destination for all your video equipment rental needs. We are your source for top-notch rental of video equipment, cameras and lens, camera gear, and film equipment. With our extensive inventory of high-quality camera gear and film equipment, you can bring your creative vision to life without breaking the bank.
Second to None
The Gearhead Camera Department has video equipment rental offerings and camera gear rentals for capturing professional-quality footage that are second to none. We understand the unique requirements of film production and offer a wide range of film equipment rentals. Our camera and lens rental options cater to professional filmmakers with a comprehensive selection of different focal lengths and shooting styles to suit your production needs. We pride ourselves on providing exceptional customer service, and our knowledgeable team is always available to assist in selecting the right video equipment, camera and lenses, camera gear, or film equipment for your project.
Pride in Our Camera Department
All of our camera kit rentals and video equipment rentals are meticulously maintained and regularly updated to ensure you get the latest and greatest gear for your video production needs, so you can focus on your creative process without worrying about equipment performance.
So why wait? Rent the best video equipment, camera and lens, camera gear, or film equipment from Gearhead Rentals and elevate your creative projects to new heights. With flexible rental periods and competitive rates, our video equipment rentals are perfect for both short-term and long-term projects. Browse our extensive inventory, give us a call at 585-236-4272, and get ready to capture stunning visuals with our top-notch gear and bring your cinematic vision to life.
Trust us to be your reliable source for all your video and film equipment rental needs.